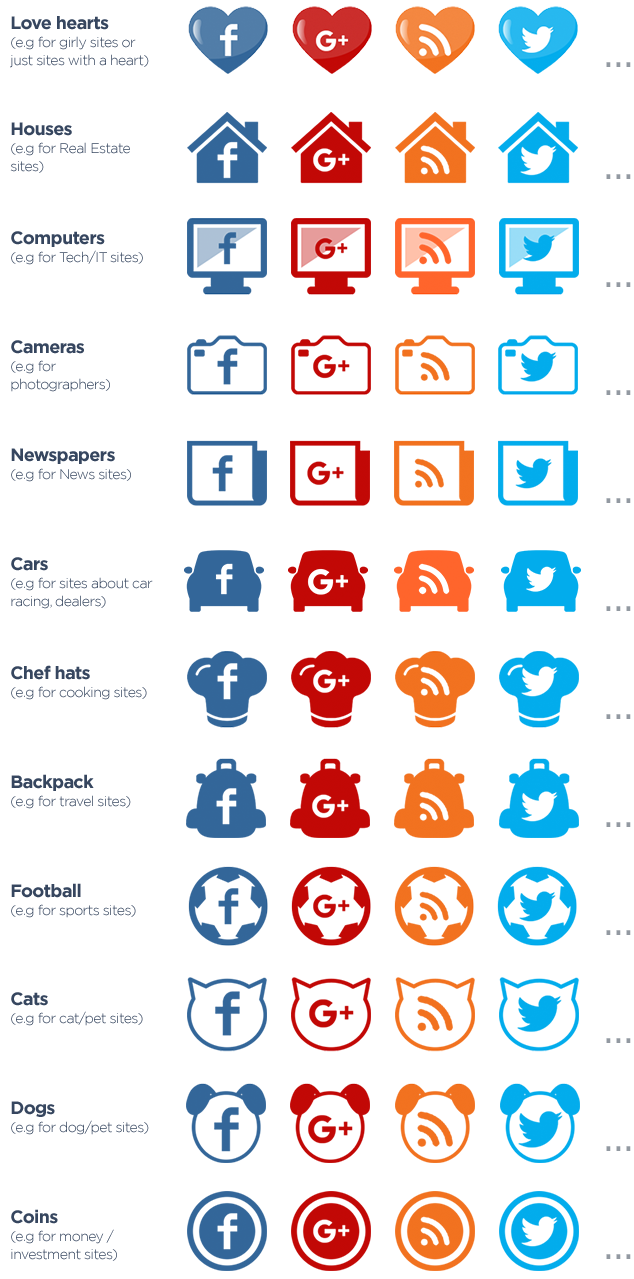 …and many more. Please
ask us
if we have icons for your theme already.
All design styles are available for the following platforms:
Why you should get the Premium Plugin
Themed icons make your site look more professional and allow you to connect better with your audience, driving more engagement and shares!
Pricing starts at only 15.98 USD for life (updates & support for 1 year).
And: There is no risk – if something doesn't work on your site we'll fix it, or provide a full refund 🙂
Still have questions? Please
ask us.
Note: We didn't include the icons above into the plugin files because it would blow up the size of the plugin. Please
raise a support ticket
so that we can send you the icons by email.