Go here and click on "Buy". To benefit from 20% renewal discount, please use the discount code SUPPORTEDREPEATEDPURCHASE which you can enter on the checkout screen on Sellcodes (i.e. here).
Once you got the new license, please follow the following steps to activate it (note: your old settings will not be lost with this process):
1. Log in to your WordPress admin area and under "Plugins" click on "USM Plugin License"
2. Click on "Deactivate license"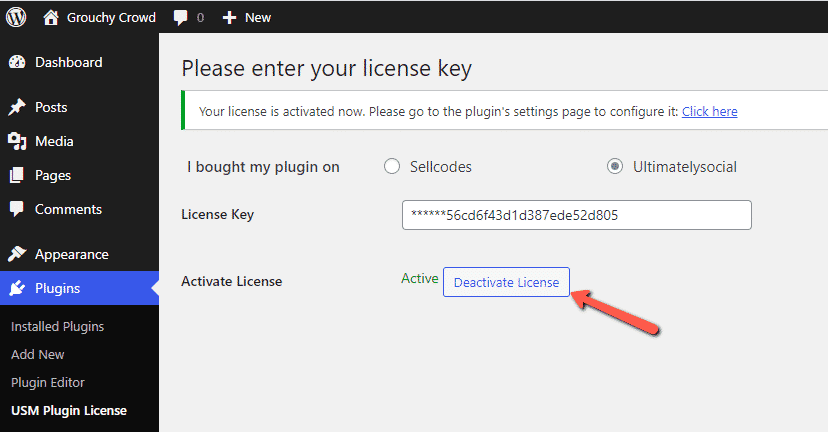 3. Select the "Sellcodes" radio button and enter your new license key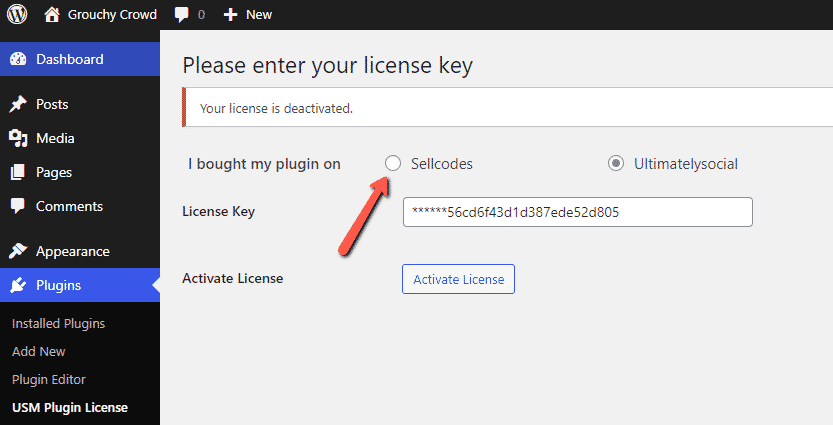 4. Click on "Activate license"
That's it! The plugin is now up and running.
Should you require any assistance please do not hesitate to contact us.